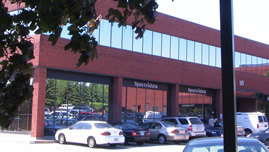 Welcome to Spectrodata...
Providing a complete range of innovative audio visual solutions throughout the Greater Toronto Area and South Western Ontario. From system design and integration to daily rentals and event stagings, our technicians will ensure a flawless solution. Servicing the Corporate, Education and Houses of Worship markets, Spectrodata is proud to provide a service second to none.
Take your presentation to the next level and call today!